Access Control allows you to fully control exactly who is allowed to enter and exit certain areas of a building. Our clients who invest in access control do so as an alternative to traditional physical keys. Not only does this method remove the necessity for the use of keys (instead, replacing keys with manageable swipe cards or fobs), it also allows for business owners to keep a keen eye on where members of staff are located at any period of time.
Integration
Access control can integrate with various CCTV systems with relative ease. This is incredibly beneficial. Alongside the logs on your access control software will be an option allowing you to view recorded footage of the action. This would be ideal in a situation where an employer had concerns with their staff switching cards to sign each other in.
Detailed logs
A log is created every time someone uses a card to access a certain area of a building. Our customers can then review these logs which detail the time and identity of their employee.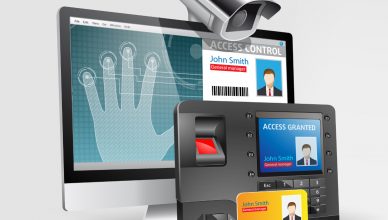 Radcomm UK specialise in Access Control Solutions. Access control provides security by giving flexible control over who is allowed to
[...Read More]