Many of our customers choose to install barriers as a means to limit access to vehicles. The barrier you know of today is known as an automatic boom barrier – a pole or bar that pivots to allow access through a controlled point.
Automation
Automation is a key focus for many companies nowadays. By automating your control point, it simplifies the procedure of allowing entrance to visitors and employee. The process of automating a barrier allows for businesses to save money on staff who would previously have had to operate the gate. It also speeds up the procedure of allowing individuals on site; which allows for companies to become more efficient.
Options
Our clients have a range of options when it comes to automating their barrier. Traditional swipe cards and fobs remain a popular option for many of our clients. However, due to technological breakthroughs in ANPR technology, we can now fully automate the pole just from reading someone's license plate. Finally, biometric activations also remain an option for our clients; allowing for our clients to gain access through the control point by scanning either their finger or their eye.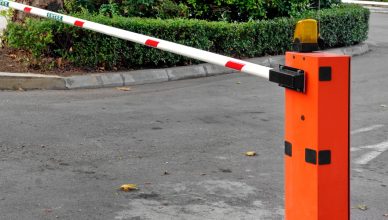 Barriers & integrated access systems can be installed at any entrance point to your Car Park(s) by our professional installers.
[...Read More]