IP CCTV (internet protocol) is an increasingly popular method for CCTV systems to use. This is due to the superior picture quality that IP CCTV offers and ease of use with simple analytical tools. Additionally, IP CCTV allows for our clients to integrate their CCTV system into various other security installations.
Superior Quality
Compared to older analogue CCTV systems, IP is truly a blessing. It allows for so many more opportunities not previously available. Wireless links, superior camera resolution, and video analytic tools are just a few examples of what IP has to offer. However, it is important to recognise that certain features will require specific cameras to allow for the function to work. It is always worth consulting with a professional beforehand to ensure your system is capable of carrying out all your requirements.
Integration
As IP CCTV is reliant on being on a network connection; this opens up many potential opportunities to integrate CCTV systems. One of the most popular and common examples of this is integrating CCTV systems with Paxton Access Control systems.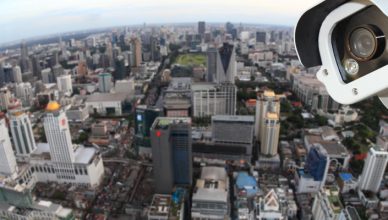 IP CCTV is the future as the benefits are endless; IP cameras are higher quality, at least 3 times better
[...Read More]