At Radcomm UK we offer radios to our customers that can either be purchased and bought outright or rental. Whilst many enjoy the advantages that renting the offers with the aftercare and support that come with doing so; many of our clients prefer to purchase the radios
Advantages
Customers own the hand portable. It is yours to do with as you will freely. From a financial point of view; the radio then becomes an asset of your company instead of a liability.
Sometimes it can be more cost-effective for our customers if they are planning on using the radios for a long-term period. On these occasions, purchasing the radio outright. You should however consider additional uncontrollable factors such as radio maintenance and sourcing spare parts if the radios gets damaged.
Disadvantages
You will not benefit from the advantages of Radcomm maintenance on your hand portables.
Upgrading your radio system can become a much more expensive procedure. Rather than trading in your old equipment and paying similar rates on your monthly rental bill, the one-off purchase is likely to be incredibly high.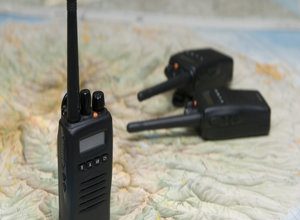 Exciting times… Radio communications is fundamentally our core business; anything from Radio Sales, Hire, Service & Installation. We work in
[...Read More]